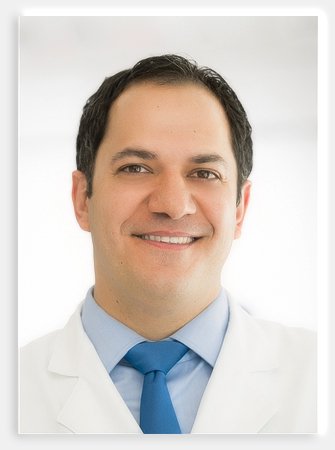 Hessam Rahimi, DDS, DMSc, MBA
Dr. Rahimi studied Orthodontics at Harvard University for four years in addition to studying towards a Doctorate degree in Oral Biology back in 2011. He started his dental education in 1997 and has been in the dental field since then. In 2007, he limited his practice to Orthodontics and started training for it at the world-famous Harvard University in Boston, MA. After graduating in 2011, he moved to Dallas with his family and since then, he has treated thousands of patients, giving them a beautiful smile they deserve. Dr. Rahimi is also a proud alumni of University of Texas at Dallas where he received his Master of Business Administration (MBA) degree in 2016.
Dr. Rahimi is certified to use Clear aligner appliances such as Invisalign® and Clear Correct® to treat patients that don't like the appearance and discomfort of regular conventional braces and he is also a certified Incognito® lingual braces provider; these braces are attached to the back of the teeth, making them invisible to the public eye and perfect for adults and professionals who seek discretion. At Fusion, our goal has been to establish a dental practice that follows the highest standards of care and uses the latest technologies to achieve such goal. With this goal in mind, we designed our office spaciously, maximizing patient comfort, and tried to be as transparent as we can to eliminate fear and anxiety of the patient and parents. We wanted to be as green as possible, so we went fully digital on all our equipment and we are trying to eliminate paper prints as much as we can by utilizing state of the art practice management software that would allow us to do so.
Dr. Rahimi Owns and operates Fusion Orthodontics and Children's Dentistry clinic as well as Fusion Dental Research Center to help promote oral health and advance the science of Orthodontics as best as he can. Dr Rahimi has published  books on subjects of root canal therapy, infection control in dental practices and a guidebook for hygienists, as well as a dozen articles in peer reviewed dental journals, an effort that is continuing until today.
Dr. Rahimi holds several patents related to a new orthodontic bracket system that is aimed to reduce treatment time and number of visits on one side and increase quality of orthodontic treatment on the other. On a separate matter, we are working on designing a new toothbrush made to improve oral health care.
Dr. Rahimi and his wife Dr. Niloo have two children, AvA Bella and Arman Sam.
Dr. Rahimi's hobbies include going to the gym and playing some basketball and Tennis when he finds the extra time. The rest of his time is well spent online on activities such as blogging and participating in online orthodontic forums as much as possible in addition to the time spent on social media, friends and well, movies!
Fusion has been an idea in making for a few years and now it has become a reality. We proudly present it to you and our goal is to make it the best dental practice of Dallas with your help and support.