MECHANODONTICS IN PLANO / DALLAS, TX
WE ARE PROUD TO BE THE
FIRST MECHANODONTICS PROVIDER!
What some said was science fiction, has now become a reality. Mechanodontics,
is the newest and most innovative orthodontic treatment in the industry today.
The award winning orthodontic system gives you the comfort, aesthetic appeal,
and shortest orthodontic treatment time compared to most traditional braces
today. Staying true to our word of being a leader in our industry, we are proud to
be one of the first to utilize mechanodontics in Plano / Dallas, Texas.
WHAT IS MECHANODONTICS?
Mechanodontics is revolutionary in the way it aligns your teeth. This orthodontic treatment uses a custom made appliance
that moves each tooth independently – making your treatment time shorter. Computer simulations are used in order for our
orthodontist to apply the optimal force to each tooth fixing even complicated mal-alignments that are not correctable with
aligners.
MECHANODONTICS BEFORE & AFTER – 4 MONTHS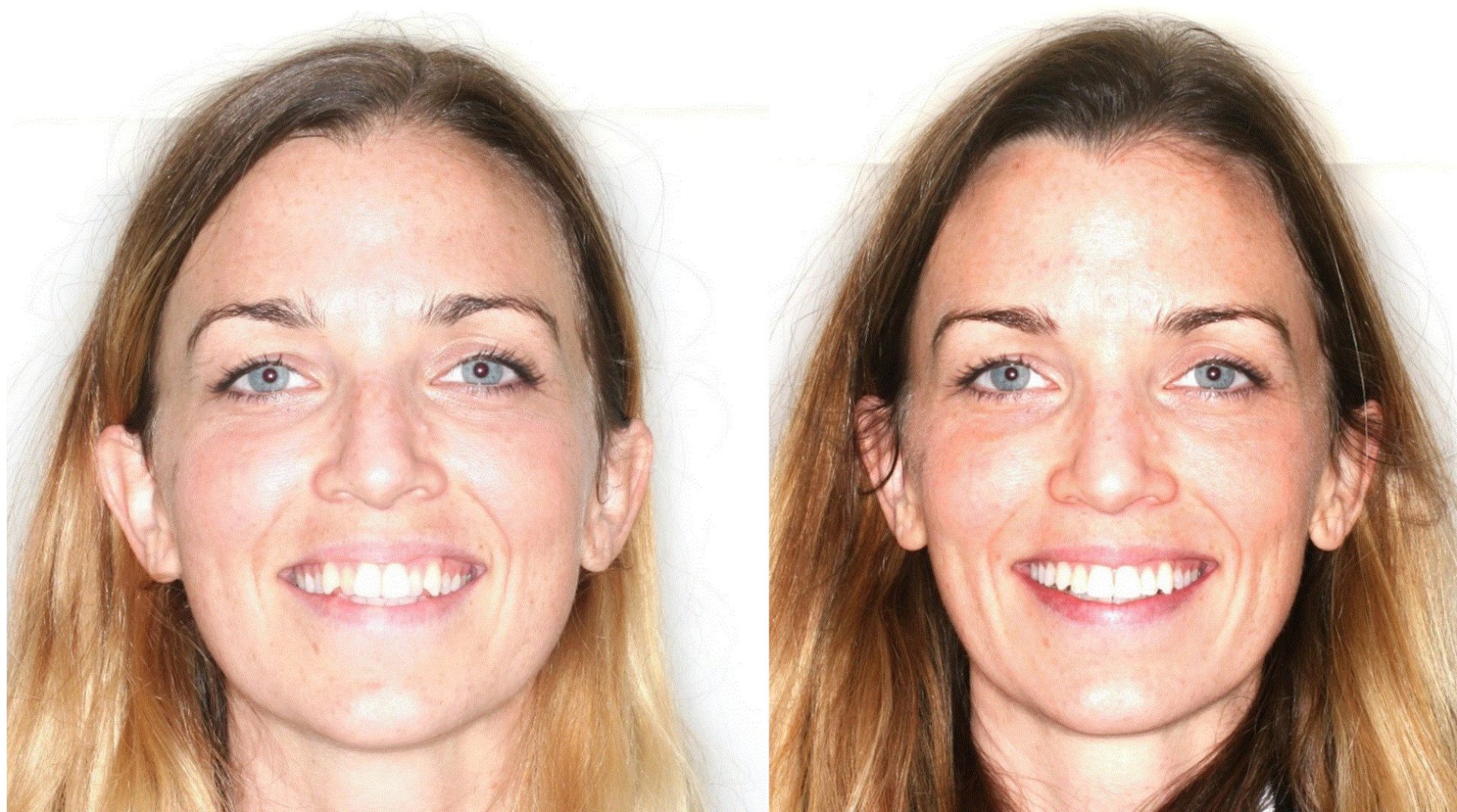 WHAT ARE THe PROS AND CONS OF MECHANODONTICS?
It seems that the more we learn about mechanodontics, we begin realize that there aren't many cons – or any for that matter.
Yet, there are many more pros that we haven't discussed.
Mechanodontics has one of the shortest orthodontic treatment times in the market today. Having braces for two long
years is a thing of the past. Since this new orthodontic system moves all your teeth simultaneously and independent from
one another, you get your dream smile in a matter of months! Aside from that, one appliance can last several months. This
means you don't have to visit your dentist for a long duration until your session is over. In some cases, mechanodontics allows
you to visit our orthodontist only once to take off your appliance – finishing your treatment!
Mechanodontics is extremely comfortable and aesthetically appealing. Being an orthodontic system that is behind the
teeth, mechanodontics is visually appealing. This eliminates being self-conscious while getting your dream smile.
Furthermore, the brackets used in this new orthodontic system are the smallest used in the market, making it much more
comfortable compared to other lingual braces.
Mechanodontics is more hygienic than conventional braces. Brushing and flossing with braces have always been a
problem. Having to get special flossers and tooth brushes just for maintenance can be a hassle. Luckily being behind the
teeth, mechanodontics allows you to brush and floss with ease. Aside from this, this orthodontic system is not removable!
Meaning you don't have to worry about finding your aligner or taking anything off before you eat or drink.
Being one of the first to use mechanodontics in Plano / Dallas, Texas, we can testify that this new orthodontic system has
been catching the eye of our patients. If you want to get your dream smile in a revolutionary, fast, and comfortable way, don't
hesitate to visit us in our Plano / Dallas orthodontic office to get mechanodontics.