Certified Incognito™ Braces Provider
Dr. Rahimi is a Certified Incognito Braces Provider and uses Incognito braces for certain patients who desire to to get the beautiful straight teeth they always wanted, with discretion.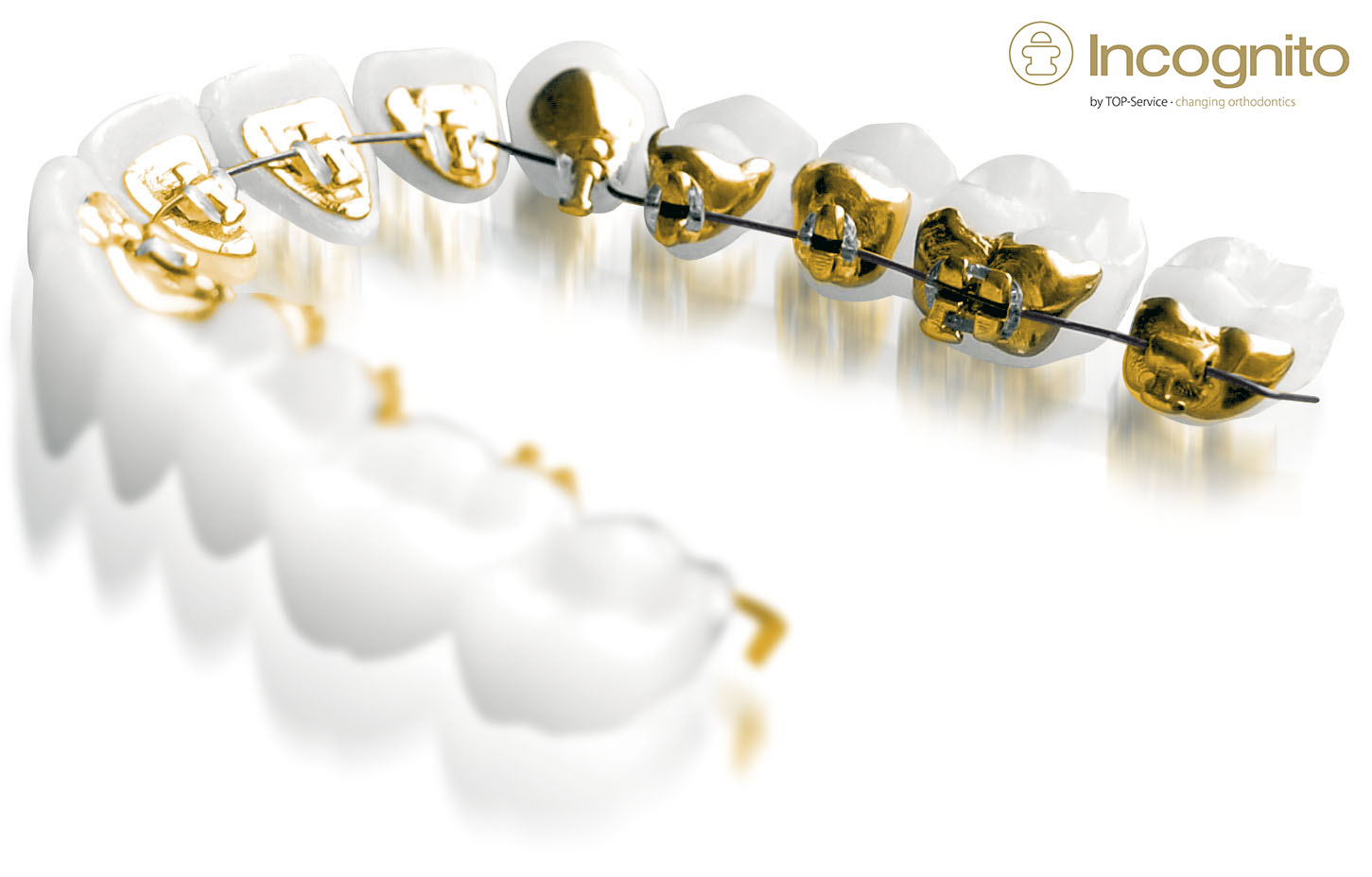 A Completely Different Way to Wear Metal Braces
Incognito™ Braces are placed behind your teeth, so no one will even know you are wearing metal braces – unless you want them to! Moreover, these unique lingual braces are created using state-of-the-art technology! As a matter of fact, they are the only 100% customizable, invisible, fixed braces system on the market today. These advances are designed to minimize the amount of time your doctor spends making adjustments and results may be seen more quickly thank with traditional metal braces. Therefore, having you spend less time at our dental office and more time smiling!
Who Can Wear Incognito Braces?
Just about anyone. As a matter of fact, unlike Invisalign treatment that its use is limited to certain cases, who ever can get treated with regular metal braces can choose to receive lingual braces. Men and women, teenagers or adults, from 13 years to over 60 years of age, from students to professionals, all can choose invisible braces. Odds are, if you can be treated with traditional metal braces, you are a good candidate for lingual braces.
The Advantages of Invisible Braces are Clear!
Improving your dental heath is an important investment for your future, both in terms of your health and appearance. Nonetheless, there are many advantages to choosing our Plano dental office for your Incognito treatment. Some of these reasons are:
Comfort – Incognito Braces are custom-fit to each patient, ensuring a higher comfort level.
Aesthetics – Incognito Braces are a great option for both adult professionals and teens who would feel more confident with invisible braces.
Convenience – Incognito Braces can also be extremely convenient for those who play wind instruments or contact sports.
Lingual Braces might be right for you if:
You are concerned about wearing braces that are visible;
You want to maintain a professional image while getting a great smile;
You want to avoid damage to the front surfaces of your teeth and inner lips
You play a wind instrument (Read Dr. Rahimi's Blog about playing music instruments and braces Here)
You play contact sports.
Call or text Fusion at (972) 666-4949 to set up a consultation or visit www.hiddenbraces.com for more information about Incognito Braces.