The Solution To Getting Your Dream Smile
The Best Orthodontist in Plano / North Dallas, Tx
At Fusion Orthodontics, we are strive to provide you with the highest quality of orthodontic treatment in a comfortable, fun atmosphere. Our top priority is your happiness and satisfaction. We completely understand that each patient has a unique case and smile. That is why you'll receive a personalized, tailored treatment by our Plano / North Dallas orthodontist, Dr.Rahimi.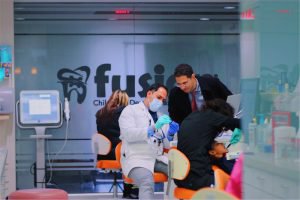 Dr. Hessam Rahimi
With all the orthodontist in the Plano / North Dallas area, let us begin by saying that you found the right place! Dr. Hessam Rahimi is a highly-trained orthodontist who loves his job. Although being a graduate from the Harvard Dental School, he isn't just brains. Once you get passed his dad jokes, you'll begin to notice that in addition to being a keen and careful practitioner, Dr. Rahimi genuinely loves people and adores each and every single one of his patients.
At Fusion Orthodontics, we pride ourselves in providing the latest, highest quality, affordable orthodontic care in all of Plano / North Dallas! Dr. Rahimi specializes in BRIUS®, traditional braces, invisalign, and other traditional methods of braces such as metal and ceramic braces. Most people regret waiting a long time to straighten their teeth and enjoy smiling – come see Dr. Rahimi to make you dream smile into a reality.
Orthodontic Services We Offer In Plano
Regular Metal Braces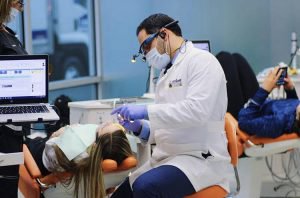 Metal braces continue to be the most common style of braces used throughout the country. If you choose metal braces for your treatment plan, Dr. Rahimi will utilize the most comfortable, efficient, and advanced treatment available using Victory Series Low-Profile Brackets made by 3M Unitek or Damon Braces made by Ormco. Many patients enjoy having different colored rubber bands placed on their metal braces as a means of personal expression and fun. Because it's so simple to change the colors, feel free to swap them at every visit!
Clear Ceramic Braces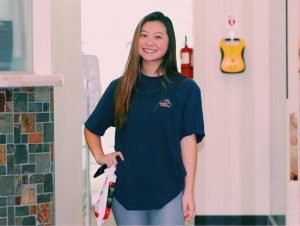 The clear or ceramic braces offer an aesthetic alternative to traditional metal braces. This teeth straightening solution combines three key components that deliver faster treatment, fewer appointments, greater comfort, and consistent high-quality results. Here at Fusion, patients have the option to choose completely clear braces or Clarity Advanced Flash Free brackets from 3M if they are seeking discretion. If you want invisible braces, then getting ceramic braces is the right choice for you!
Invisalign is an orthodontic system that gradually moves teeth by using clear plastic appliances called "aligner trays." This teeth straightening treatment process works through a series of invisible, removable, and comfortable aligners that no one can tell you're wearing. At Fusion, we can give you the beautiful straight teeth you've always wanted, and you don't have to wait until the treatment is over to start smiling! This is a great option if you want invisible braces and also don't want lingual braces.
BRIUS® is the new revolutionary orthodontic system that moves each tooth simultaneously and independent from one another, shortening treatment time up to 50-75%! In addition, BRIUS® is also lingual which means you can get your smile discretely. This orthodontic system is the most hygienic in the market and makes visits to the dentist a thing of the past.
At Fusion, we don't shy away from any case, no matter how difficult it is. Giving our patients the smile they always wanted gives us nothing but joy. That is why we offer orthodontics in our Plano / North Dallas office to all ages including teens, kids, and adults! We know finding the right orthodontist can be a complicated and long process. Yet, to make things easier on you, we offer a complimentary braces quote that you can do right from home! Yes, it's true, you can get the price of braces in no time by snapping some quick photos! If you have any more orthodontic questions or just want to say hi, don't shy away from contacting our office.